HOPPE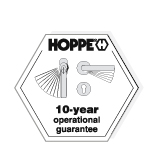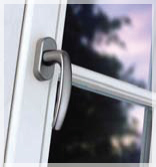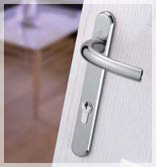 ​
Founded in 1988 HOPPE (UK) Ltd is now recognised as market leader in the field of door and window hardware where the HOPPE product is highly respected for its quality, innovation and performance. A purpose built state-of-the-art distribution centre at Gailey Park, seven miles north of Wolverhampton, provides the ideal location for distribution throughout the UK. At 50,000sq.ft. it offers ultra modern facilities for both employees and customers with a fully equipped showroom / meeting room available. The company is now organised into two distinct divisions, namely the Architectural Division and the Door & Window Division. The Architectural Division also comprises the Access Control, Retail and Specifi cation sub-divisions. Many of the products featured have been tested to meet the latest European and British standards where applicable, offering quality and innovation to all sectors of the market. Using sophisticated computer technology and communication equipment coupled with highly trained and dedicated staff, HOPPE (UK) Ltd remains committed to serving customers with pride. Our vision statement is that HOPPE (UK) Ltd strives for continued growth through our employees' absolute commitment to long term trusting partnerships with colleagues, customers and suppliers.
ARRONE® & ARRONE® Plus
Under the ARRONE ® brand name, HOPPE (UK) Ltd are able to offer a comprehensive range of architectural quality door and window hardware along with accessories. Many products are manufactured exclusively by leading hardware manufacturers throughout the world. Within the extensive range are door closers, floor springs, emergency exit devices, cylinders, architectural mortice lock cases,hinges,disabled fittings, signs and accessories. ARRONE ® products are designed and manufactured to compliment the HOPPE range of aluminium, brass, stainless steel and nylon door and window hardware.
Handle of Excellence
For everyone who wants to change their surroundings, HOPPE, Europe's leading brand of door and window handles, can fit in with any personal living and furniture style. Every original HOPPE product offers high quality at a competitive price. HOPPE products are the professionals' first choice; there is something for everyone in this extensive product range. HOPPE not only offers a choice of imaginatively designed handle for doors and windows, but also develops specific solutions. Thus a building or an apartment can be equipped from the windows down to the main entrance door with the handle of excellence in aluminium, brass, nylon or stainless steel.
HOPPE's operational guarantee
According to HOPPE, a brand name product keeps its promise of quality to the enduser. As a way of ensuring this , HOPPE gives a 10 - year guarantee on all door and window handles ( as long as the respective assembly and maintenance guidelines are fulfilled; please see "Guarantee" point 2, p 171 ). HOPPE brand name products under go numerous tests to ensure flawless operation. Static impact tests and durability test also made according to the product type. These closely reflect the everyday knocks hardware has to take and extend beyond the tests and requirements of DIN EN 1906 or RAL - RG 607 / 9.